Our services are running as normal
5 months ago Tue 5th Jan 2021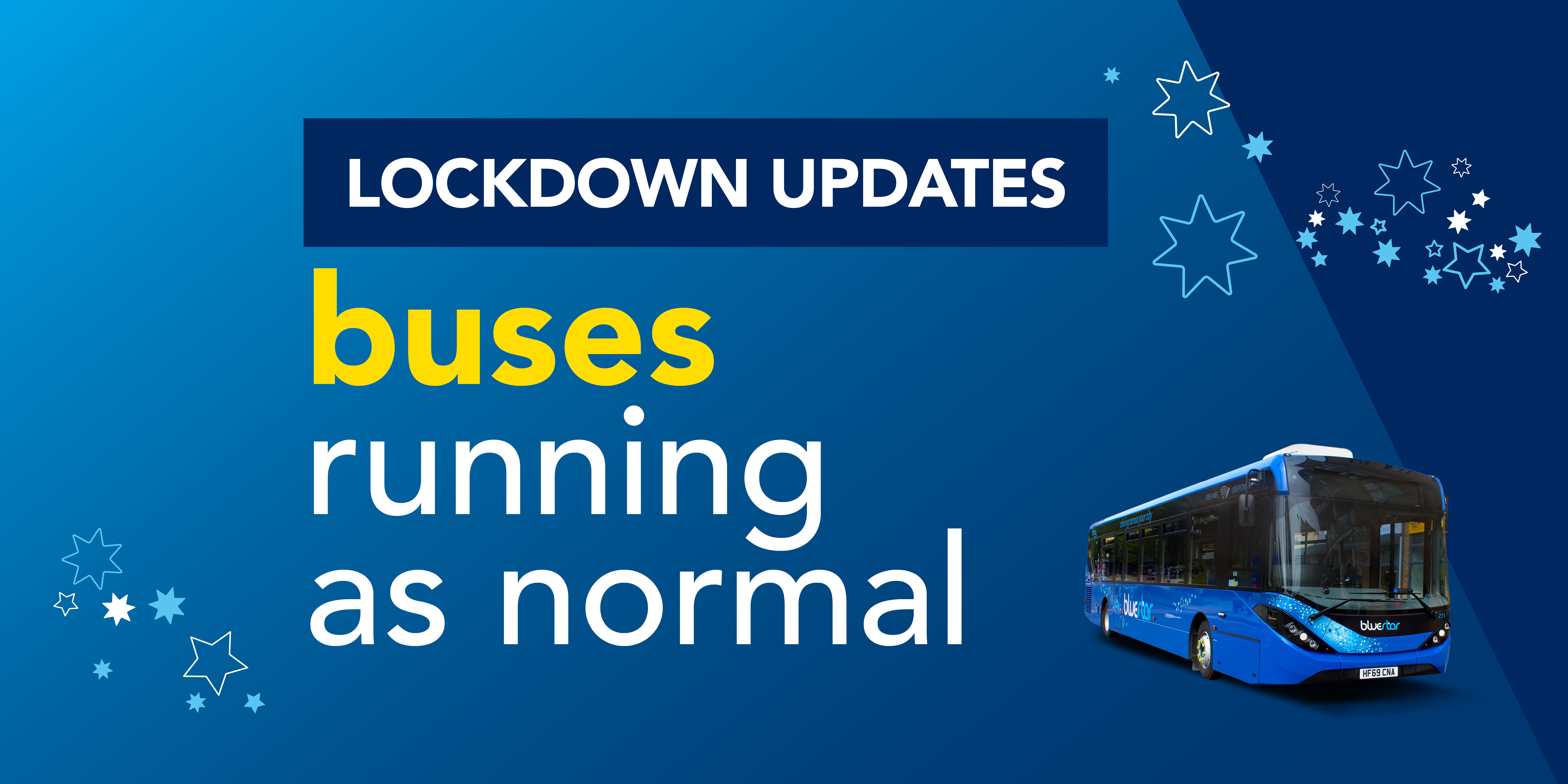 There will be changes to some services in regards to school day/school holiday timetable variations from Monday 18th January. Please see this separate article for more details.
From Sunday 24th January, some of our bus timetables will be adjusted. For further information on this, please see the article here.
Our services will continue to run at normal levels across Southampton, despite the Government's latest Covid-19 restrictions. We have been operating a full service timetable for several months, and current plans are to continue providing transport for all those who need to travel across the local area. However, our school services will be amended to reflect student numbers. This can be seen below.
"We know many of those living and working within our community - whether they are NHS, supermarket staff, carers or other keyworkers - are still relying on us to get them to work," said our managing director, Andrew Wickham.
"So, just as we have done during previous lockdown measures, we will continue to serve them by operating a full bus service here in Southampton. The special measures we introduced months ago are designed to ensure that public transport is still one of the safest places to be.
"Our team makes sure every bus is cleaned regularly with anti-viral wipes, and there are on-board hand sanitisers for our customers to use. We ask those travelling with us to continue wearing face coverings, unless they are exempt.
"These are challenging times for us all, and I would like to thank my colleagues - who themselves are keyworkers - for their incredible resilience and dedication. Without their efforts, many of those who carry out vital roles within our local community would be unable to travel.
"With this in mind, we will continue to provide a comprehensive bus service here. We are, of course, monitoring government guidelines closely - and we are ready to adapt our offering wherever and whenever this is deemed necessary."
For detailed timetable information, please visit our Timetables & Maps page.
Changes to School & College buses from Monday 11th January
Following a significant reduction in student numbers, some school buses are amended or suspended from Monday 11th January. Any remaining students wishing to travel should use alternative services listed below.
Don't worry if you need to get your child to school if you are a key worker as the services listed below will still serve the school to ensure those who need to get there by bus are able to do so.
Applemore School
509, 538 & 539 - Suspended, please use Bluestar 8 or 9 instead
Cantell School
506 & 758 - Suspended, please use Unilink U6 instead
Chamberlayne College
757 - Suspended, please use Bluestar 17 instead
Oasis Academy
524 - Suspended, please use Bluestar 4 instead
Romsey Schools
504, 514 & 654 - Suspended, please use Bluestar 4 instead
St Annes School
517 - Suspended, please use Bluestar 17 or 18 instead
St Georges College
306 – Revised route incorporating parts of the 301 & 304 (currently run by another operator) and the 566
307 – NEW route to temporarily replace parts of the 302 & 304 (currently run by another operator) serving Sholing, Woolston, Peartree & Bitterne
512 - Suspended, please use Bluestar 2 instead
566 - Suspended, please use revised school bus 306 instead which will additionally serve Winchester Road
Thornden School
503 – Suspended