Summer Seasonal Services
During the summer months, we operate some seasonal services so you can get out and about and keep the kids (and yourselves) entertained
Find out more about our summer seasonal services here:
The New forest Tour runs three routes linking Ashurst, Lymington, Brockenhurst, Hythe and more with breath-taking views of the beautiful New Forest National Park, from Saturday 1st July through to Sunday 17th September 2023.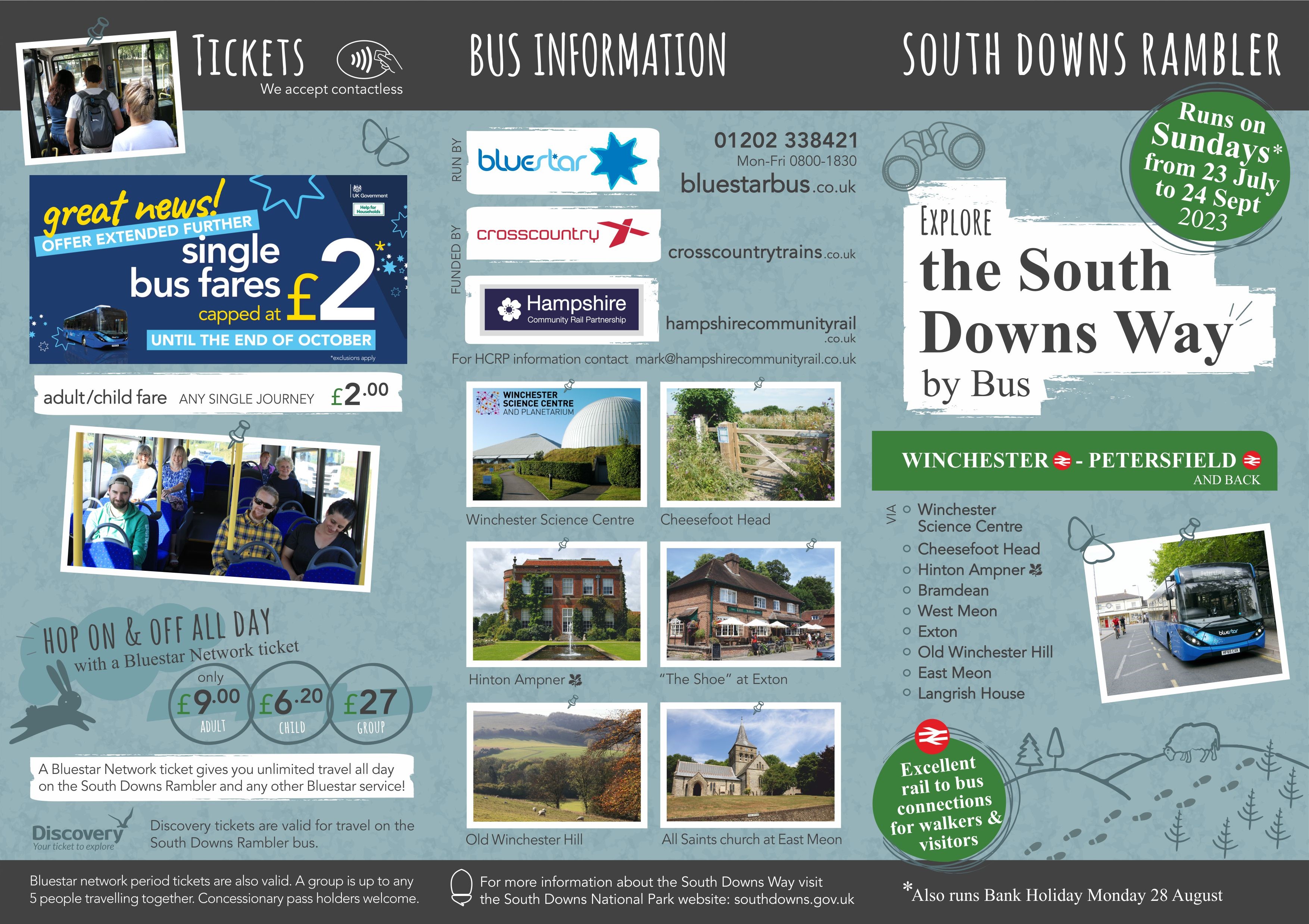 The South Downs Rambler takes the scenic route from Winchester to Petersfield and back again. If you are looking for breathtaking views, visible prehistory, fine pubs and pretty villages with easy access to the South Downs Way and rail links at Winchester and Petersfield, the South Downs Rambler is the bus route for you.
This route runs 3 trips per day on Sundays between 23rd July and 24th September - connect to this route in Winchester with the Bluestar 1.