Local Victim Support charity receives Community Fund boost
1 month ago Thu 7th Apr 2022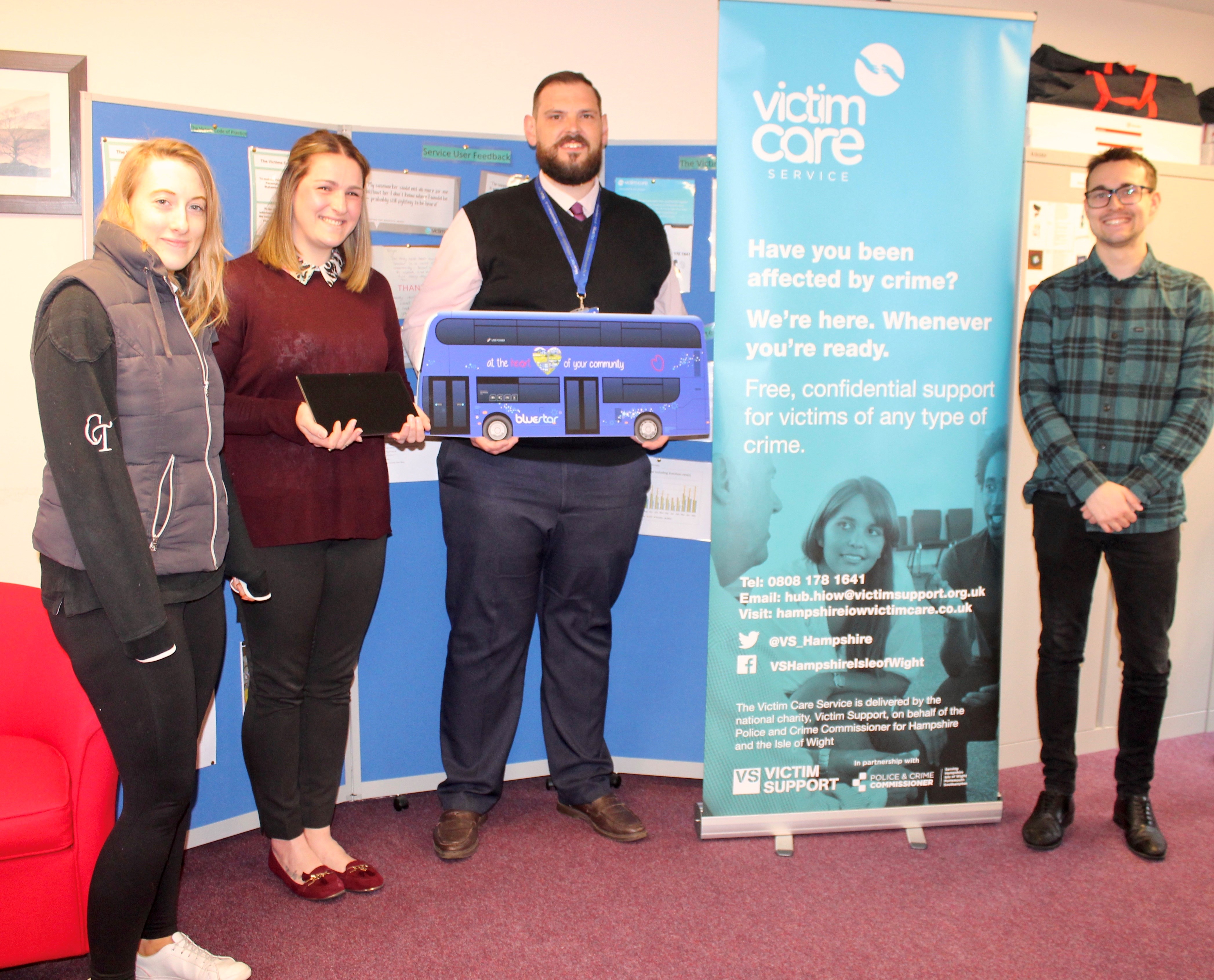 A local charity, providing free and confidential support to those who have been affected by crime, has received a boost from Bluestar.
The Victim Care Service, provided by Victim Support Hampshire and Isle of Wight, is benefitting from our Community Fund; and has received a new smart tablet to help local people gain support and advice.
Funded by Hampshire's Police and Crime Commissioner, the service provides specialist help and support to residents across Hampshire and the Isle of Wight with an aim to empower people to move beyond crime, in a way that suits them.
This is a wonderful local initiative, which has a positive and significant impact on many people living here in Hampshire and the Isle of Wight, so we're delighted to be able to provide this new equipment.
The donation is part of our pledge to help those living in areas where we operate. It is important that we build strong relationships with local charities, clubs and organisations - so we're pleased to be supporting such a worthy cause.
"We offer support to tens of thousands of people every year; including some vulnerable victims of hate crimes or incidents," said Victim Support's Emily Elkin.
"Our office locations are registered third party reporting centres for hate crime, but we wanted to be able to provide this service when we are out and about in the community and attending events. With this in mind, we applied to Bluestar's Community Fund, in the hope they might provide us with a smart tablet to record the details whilst with the victim rather than signposting them elsewhere.
"From the victims' point of view they can now report their experiences without having to repeat themselves, or go somewhere out their way. Our hope is that this will encourage more people to come forward, and we will have an opportunity to reach and help even more of those who need support."
Third party reporting centres offer an alternative way to report crime without contacting the Police and can be done so anonymously should the victim wish.
Our Community Fund is open to applicants in January and July.