Travel with us for just £1 after 6pm
10 months ago Fri 25th Jun 2021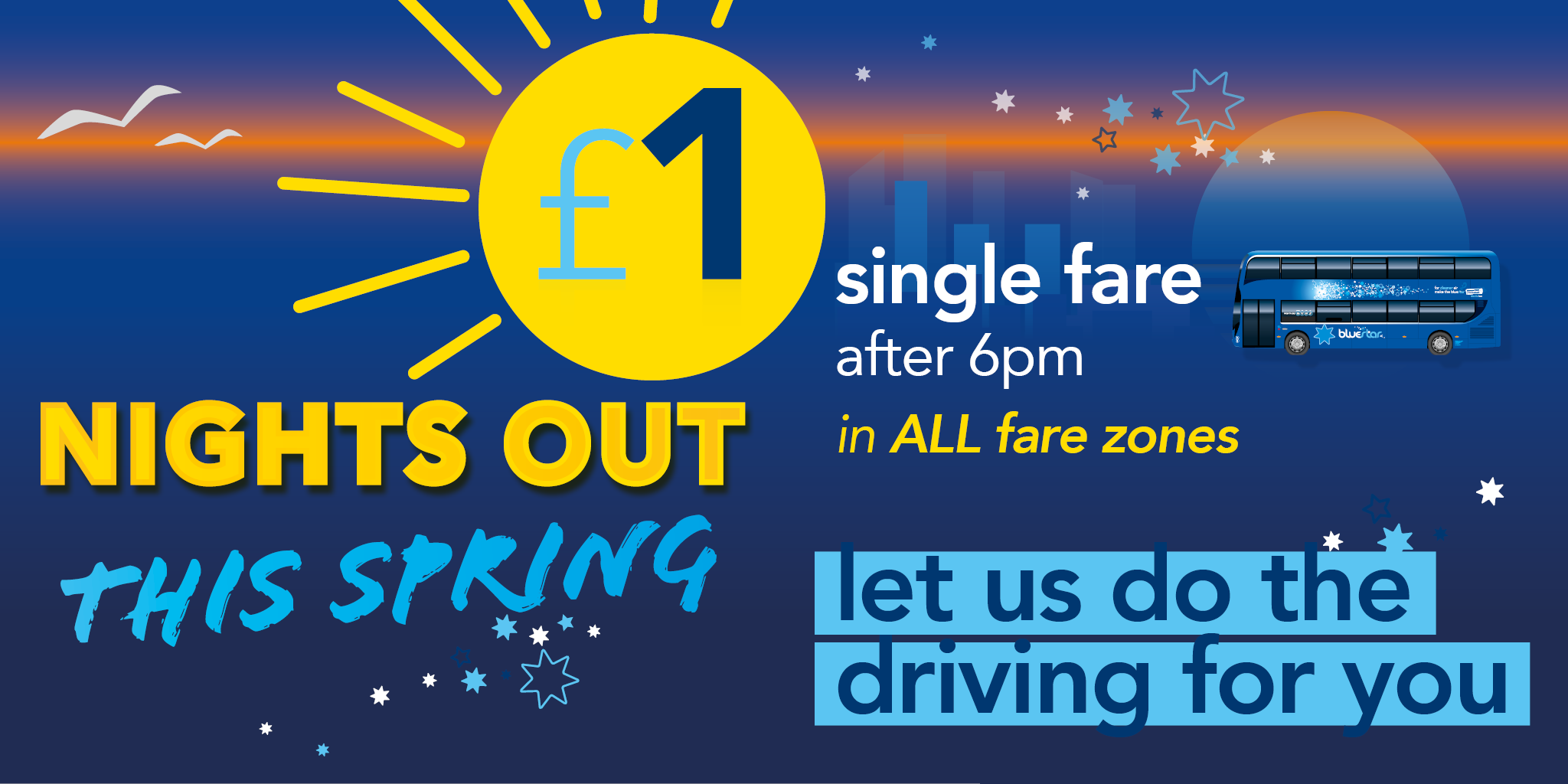 Great news! Our £1 fare offer after 6pm has been extended until the end of May and is available on ALL routes and ALL fare zones.
To help make the most of nights out in and around Southampton, we have introduced a special bus fare for those wishing to spend evenings catching up with friends and family in the city.
From Monday 28 June until further notice, people can travel with us after 6pm - perhaps for a drink with friends in town, a meal out, a family trip to the cinema or a BBQ with family - for just £1 (available for adults and children).
You could even try somewhere new! Why not try an evening out in Winchester on Bluestar 1?
Our 'tap on tap off' system incorporates the offer. If travelling after 6pm, a fare of just £1 will be automatically recognised for any single journey.
We want to play our part in reducing congestion and supporting the local economy. Buses have the potential to take many cars off the road - and we hope this initiative will encourage more people to use sustainable transport this summer.
If more people choose to leave their cars at home, and travel with us instead, we could make a real impact in helping to improve the air quality in-and-around Southampton whilst providing a boost for the local hospitality industry.