Local hospital radio charity receives boost from Community Fund
9 months ago Mon 8th Nov 2021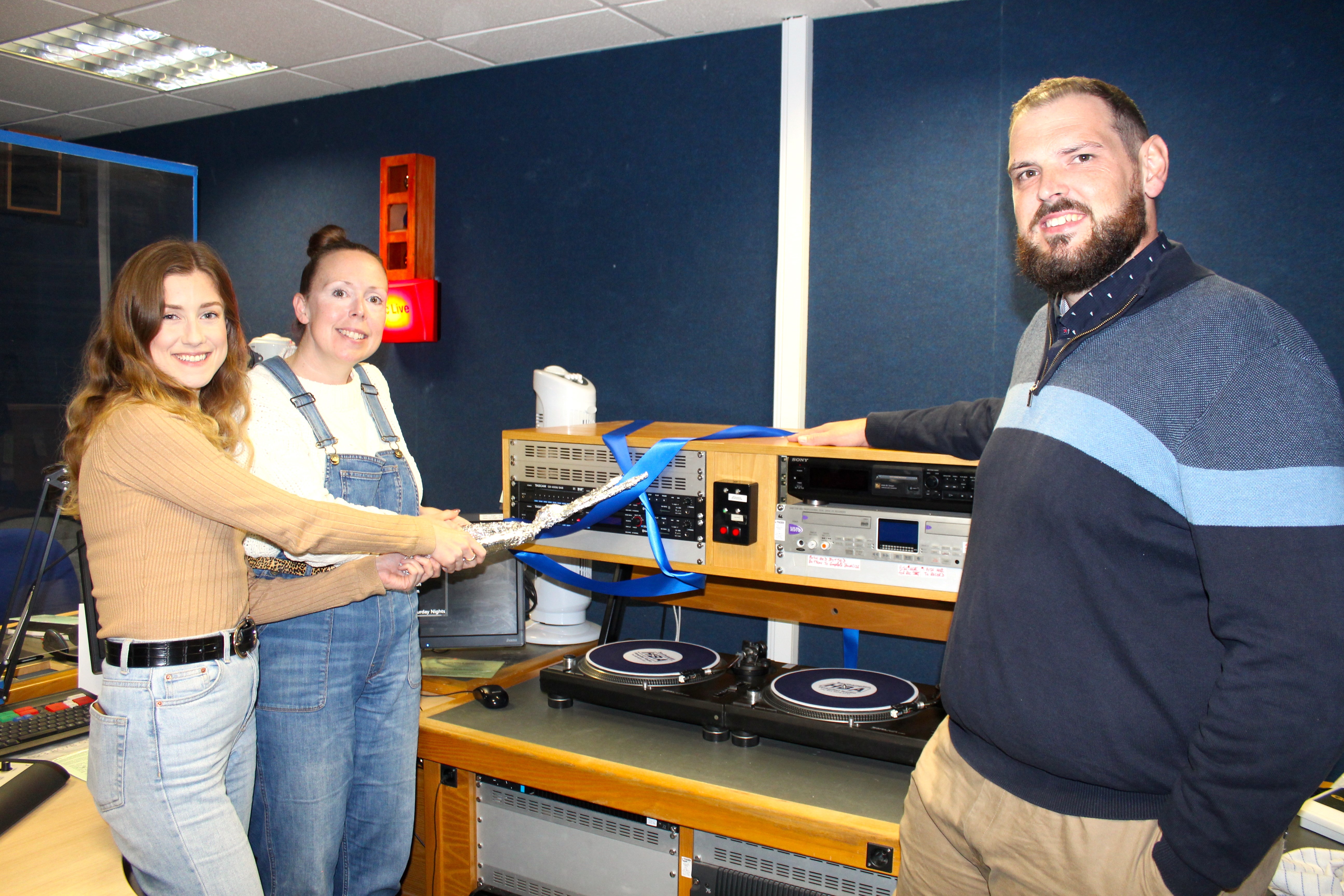 Southampton Hospital Radio are the latest recipients of support from our Community Fund.
A voluntary radio station, which broadcasts to patients at Southampton General Hospital, applied to our Community Fund for help to pay for two new CD media players for its huge number of music tracks - which span almost six decades.
"Our radio station is voluntary and has been in existence since 1952, when we provided commentary on Southampton Football Club's matches. Then, in 1966, we expanded to a music service and established our Music Library," said Southampton Hospital Radio's Alan Lambourn.
"Of course, in the early days, our collection was very breakable 78s and 45s. Then we switched to compact discs in the mid-1970s. These days, many radio stations use up-to-the-minute hard disc storage systems with touch screens - but we just don't have the resources to transfer our 73,000 tracks to a new system. We estimate this would test a battalion of dedicated helpers - and take about two years to achieve.
"Instead, we wanted to buy two new CD media players - which also accept USB sticks. To do this, we approached Bluestar, and were delighted when they offered to donate £500.
"Sadly, we aren't able to use the likes of Spotify and Apple Music because these are personal listening subscription services. So, this wonderful gesture from Bluestar will allow us to continue entertaining patients at Southampton General Hospital for many years to come."
Richard Tyldsley, Bluestar General Manager, added: "This is our pledge to support those living in our local area. It is important that we maintain strong relationships with local charities, clubs and organisations - and our Community Fund gives us an excellent opportunity to do just that.
"I'm delighted we've been able to help. The charity's volunteers provide much-needed comfort and entertainment for people living within the community who are undergoing treatment, or recovering from illness, in hospital. This is a very worthy cause."
Our Community Fund is open to applicants twice a year, during July and January.