College tickets
Discounted travel for Students in Southampton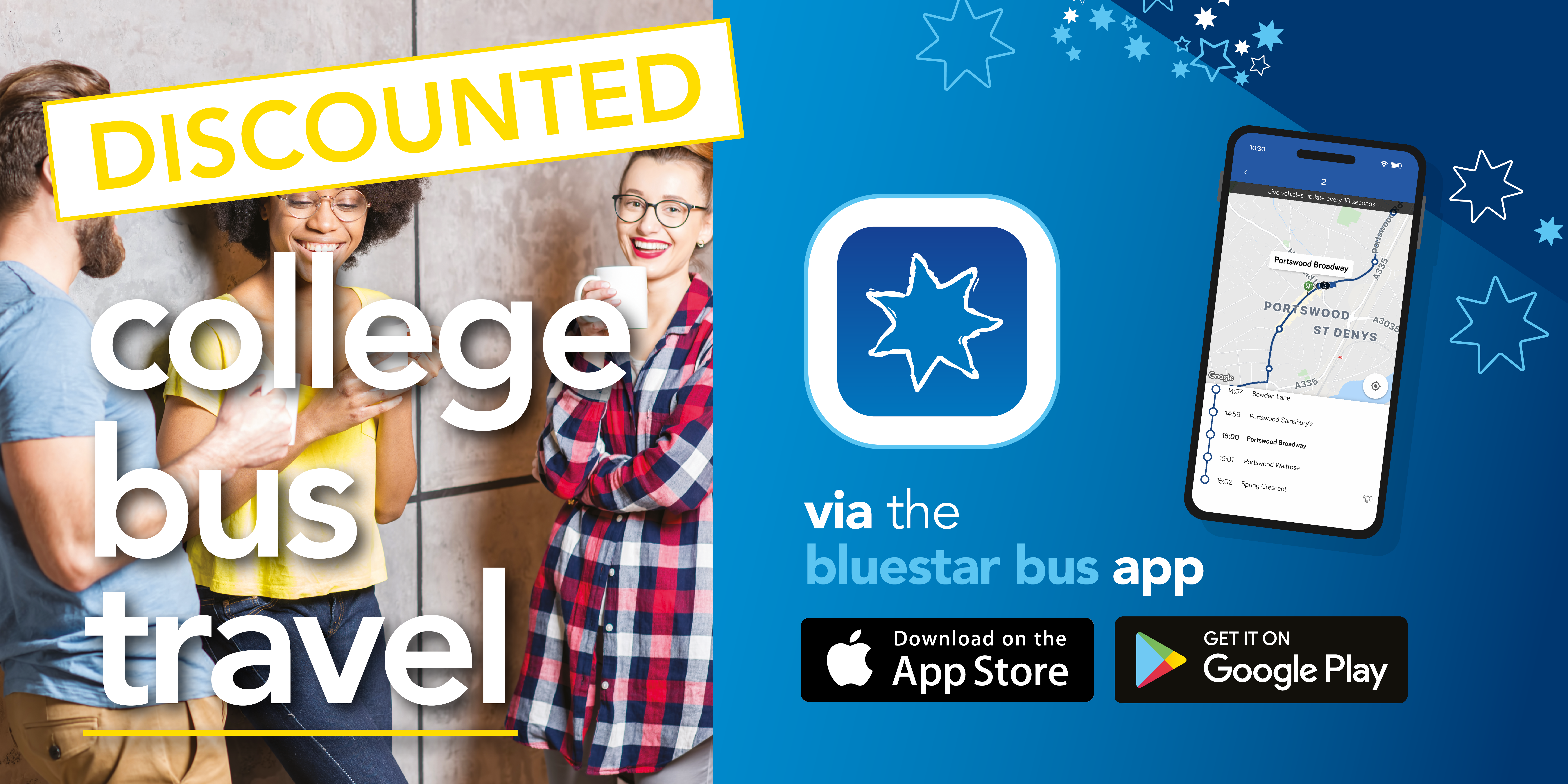 Good news! If you attend the colleges below, you could make the most of our discounted travel for students aged 16-19
Bitterne Park Sixth Form School
Itchen College
Richard Taunton Sixth Form College*
Southampton City College
St Anne's Sixth Form College (Please note: you will need to get verified in person at the Bargate travel shop - opening times)
King Edward V1 School (Please note: you will need to get verified in person at the Bargate travel shop - opening times)
If you are attending the travel shop for verification, please make sure you have the app downloaded and have registered first to save time. Thank you.
These tickets will be available on the bluestar app and you will need to complete a verification process with your college ID (see above if you are need to do this online or in person). Make sure you know what fare zone you are travelling from and to as you will need the correct zonal pass for it to work on the bus.
Prices for school year 2023/24
Southampton Zone
Southampton Plus
Network Zone

Autumn term

4 Sept - 15 Dec

£145
£215
£305
Spring term
£125
£180
£265
Summer term
£125
£180
£265
*Please note that these tickets are not valid on the dedicated Richard Taunton College routes 901 and 903.
We also offer discounted tickets to Barton Peveril and Peter Symonds College students. For other schools and colleges in the area, see your travel options.
It's not just for college though, you can use your pass to get about at weekends, days off, to go to work and even half term, so it really does make it great value compared to buying daily tickets.