Bluestar's air filtering bus at Southampton's Big Green Event
1 week ago Tue 2nd Aug 2022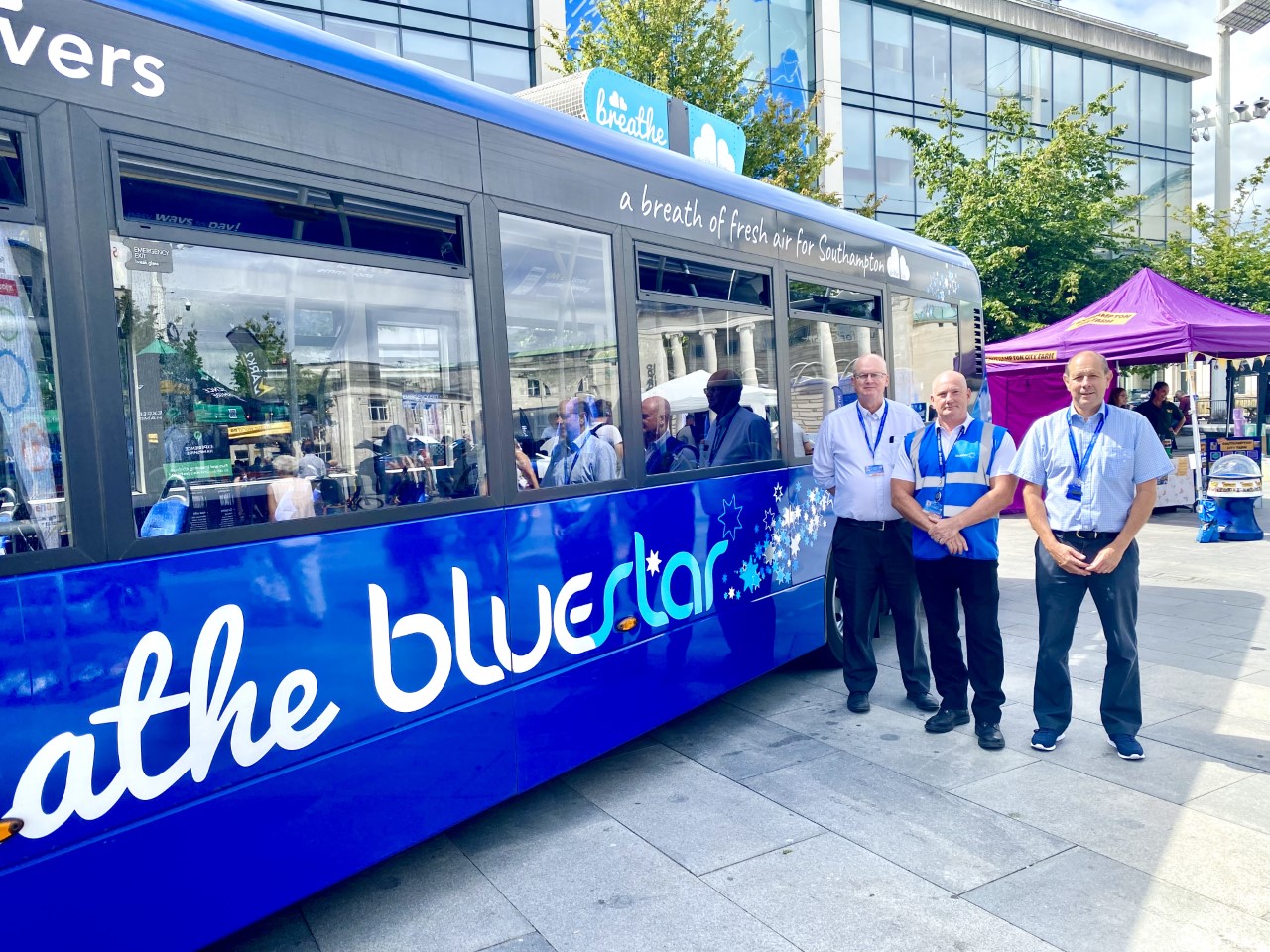 On Saturday we attended the Big Green Event, and we took the opportunity to showcase one of our Bluestar's pioneering air filtering buses.
This was the first time Southampton hosted an event dedicated to helping us all live more sustainably, and it fits our vision perfectly.
A double decker bus has the potential to take up to 75 cars off our roads - which would help to ease congestion and improve the air we breathe considerably. In fact, if every person in the country switched from car to bus for around two trips per month, there would be a cumulative reduction of 19.5 million tons of CO2e by 2050.
In recent years, we have invested in a new fleet of buses with low emissions Euro 6 engines. Not only that, but we introduced the world's first air filtering buses - which actually clean the air as they travel around the city.
We were delighted to support the Big Green Event because it gave us the opportunity to show off one of these groundbreaking vehicles. We were also able to demonstrate the bus journey planner on Bluestar's app - and to remind people that they can travel as a group of five this summer in the Southampton zone for just £5.