Travel for only £1 this Clean Air Day
1 week ago Mon 13th Jun 2022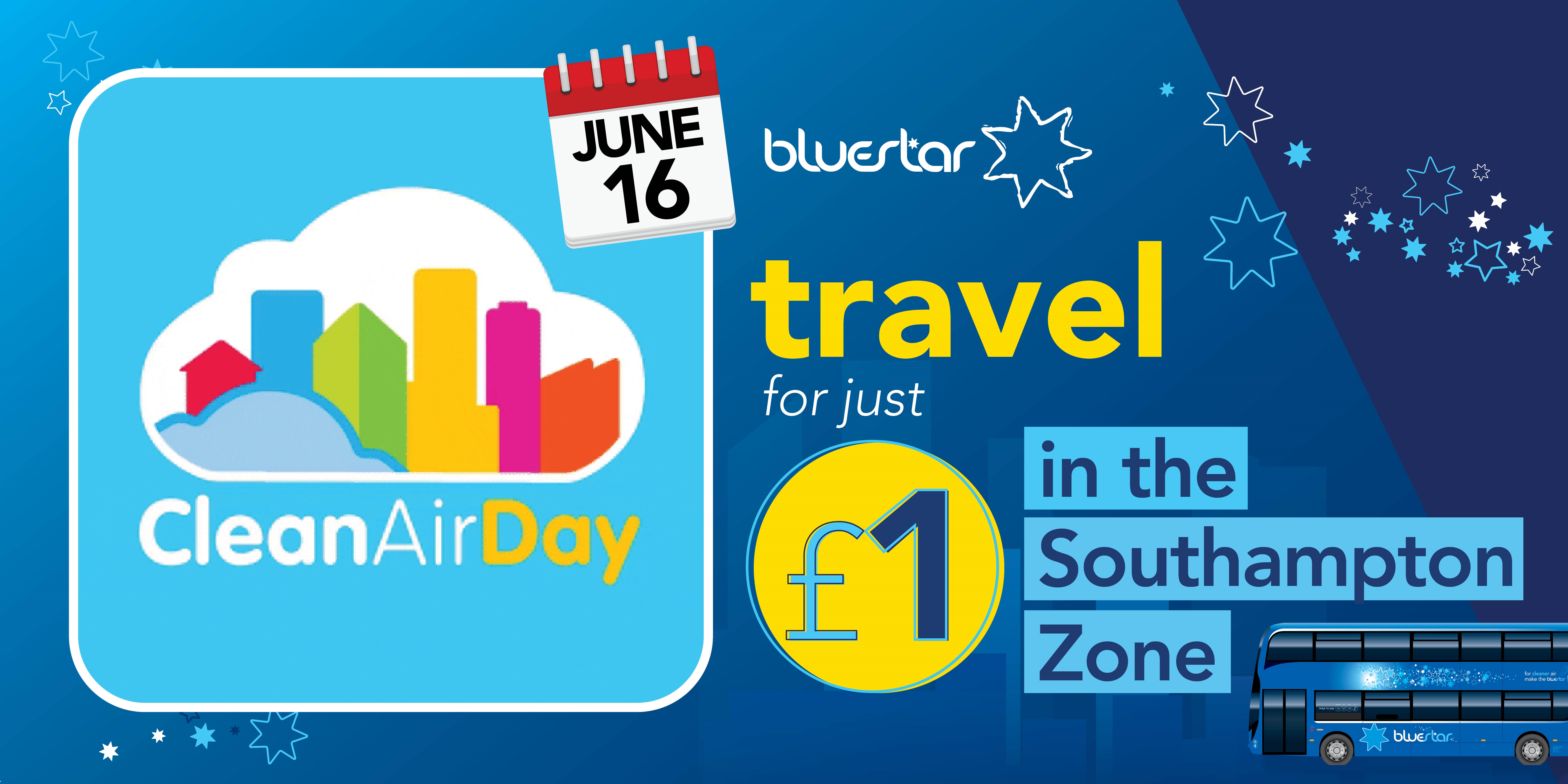 Yes, you read that correctly! For only £1 you can get a full Dayrider ticket in both the city and Southampton Fare Zones to encourage people to leave their cars at home for the day and catch the bus instead.
"This means people will be able to travel on any of our services for the whole of Clean Air day for less than it costs to park for an hour in many of the city's car parks," said Bluestar head of communications, Nikki Honer.
"Bluestar is committed to helping improve the quality of the air we breathe in Southampton, and we have been working on this in a number of ways - from investing in a new fleet of greener vehicles to trialling the World's first air-filtering bus.
Just one of our double-decker buses could take up to 75 cars off the road, with a single-decker bus taking anywhere between 30-40 cars off the road, helping to reduce CO2 emissions by 45%
Air Pollution is not just a growing concern for climate change, but it has a negative impact on our health. Recent years have shown that breathing in high levels of air pollution can cause various respiratory diseases heart disease and lung cancer. In fact, studies have shown that air pollution can damage a child's cognitive decline and even contribute to depression.
At Bluestar, we are committed to helping improve the quality of the air we breathe and hope our Clean Air Day offer encourages more people to take the bus. Converting some car users could make a huge difference to the local environment in the long term and help ease the city's congestion issues."
To take advantage of all-day bus travel for just £1, you can buy your ticket:
directly from the driver
use tap on tap off,
or via the Bluestar app where you will find a special dayrider ticket called Clean Air Day.