Supporting the Armed Forces this Remembrance day
1 month ago Thu 28th Oct 2021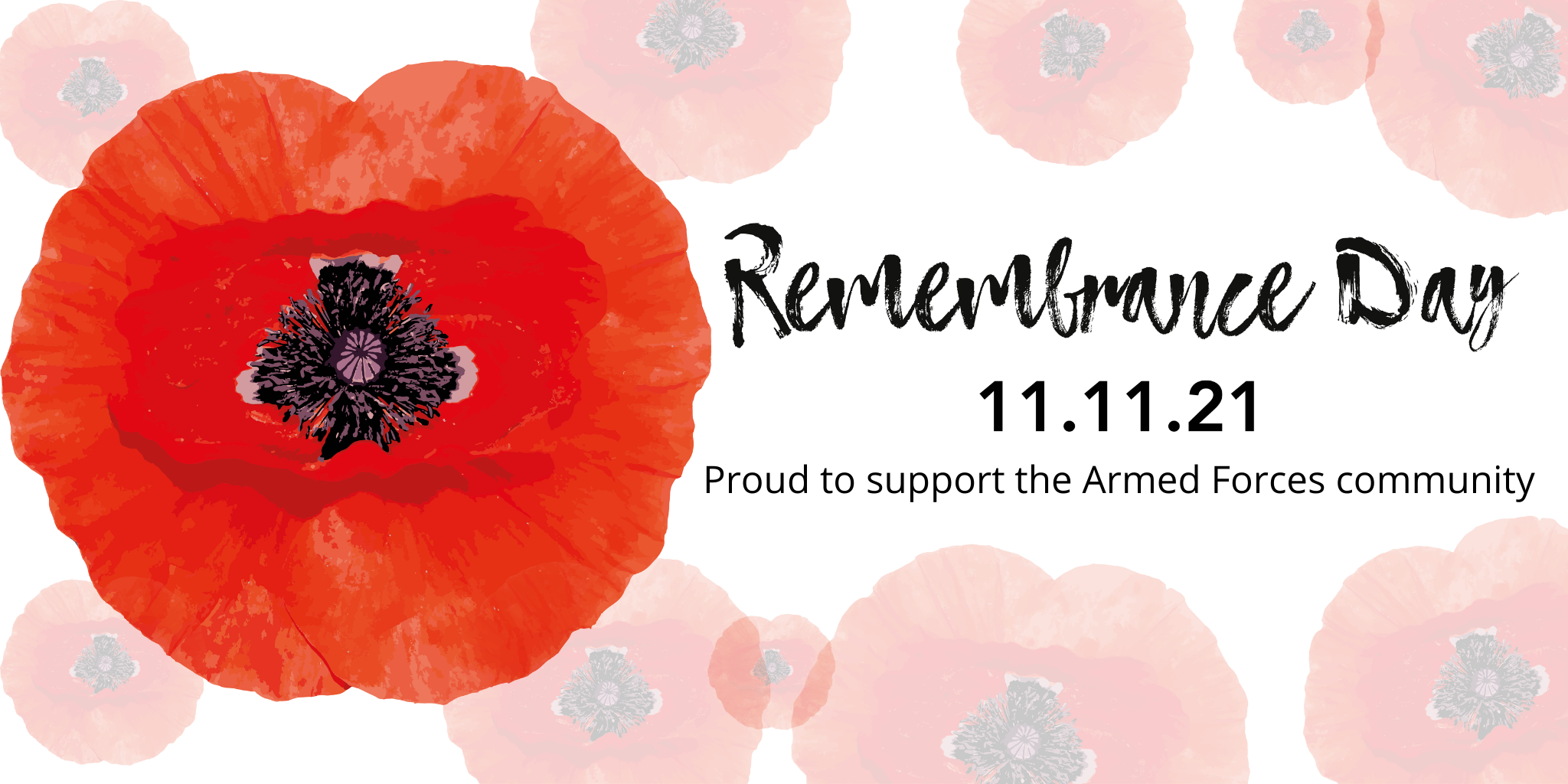 We are proudly showing our support for the Royal British Legion by displaying poppies on our buses this November.
We also offering all those wearing their military uniform, displaying medals or showing their military ID card, free travel all day on Thursday 11 November and Sunday 14 November.
"People in this City are rightfully proud of our country's military - as is the team here at Bluestar," said our managing director, Andrew Wickham. "As part of this community, we are keen to show our support for the Armed Forces.
The work our troops do in unimaginably hostile war zones is incredibly humbling. And we hope, by proudly displaying our poppies and raising awareness for this worthwhile cause, we're backing our words with actions. We will be helping to raise funds at our travel shop, throughout November.''
Offering free travel on Thursday 11 November and Sunday 14 November to those serving, past and present, is our small gesture to make it easier for people to attend Remembrance services and events.
Our drivers will also be pulling over, if it is safe to do so, at 11am as a mark of respect to observe the two minutes' silence.
The Poppy Appeal is the Royal British Legion's annual fundraising initiative, starting in late October and running through to Armistice Day on 11 November.
For more information about the Royal British Legion's Poppy Appeal, please visit britishlegion.org.uk