Solent Mind is our Charity of the Year for 2022
2 months ago Wed 16th Mar 2022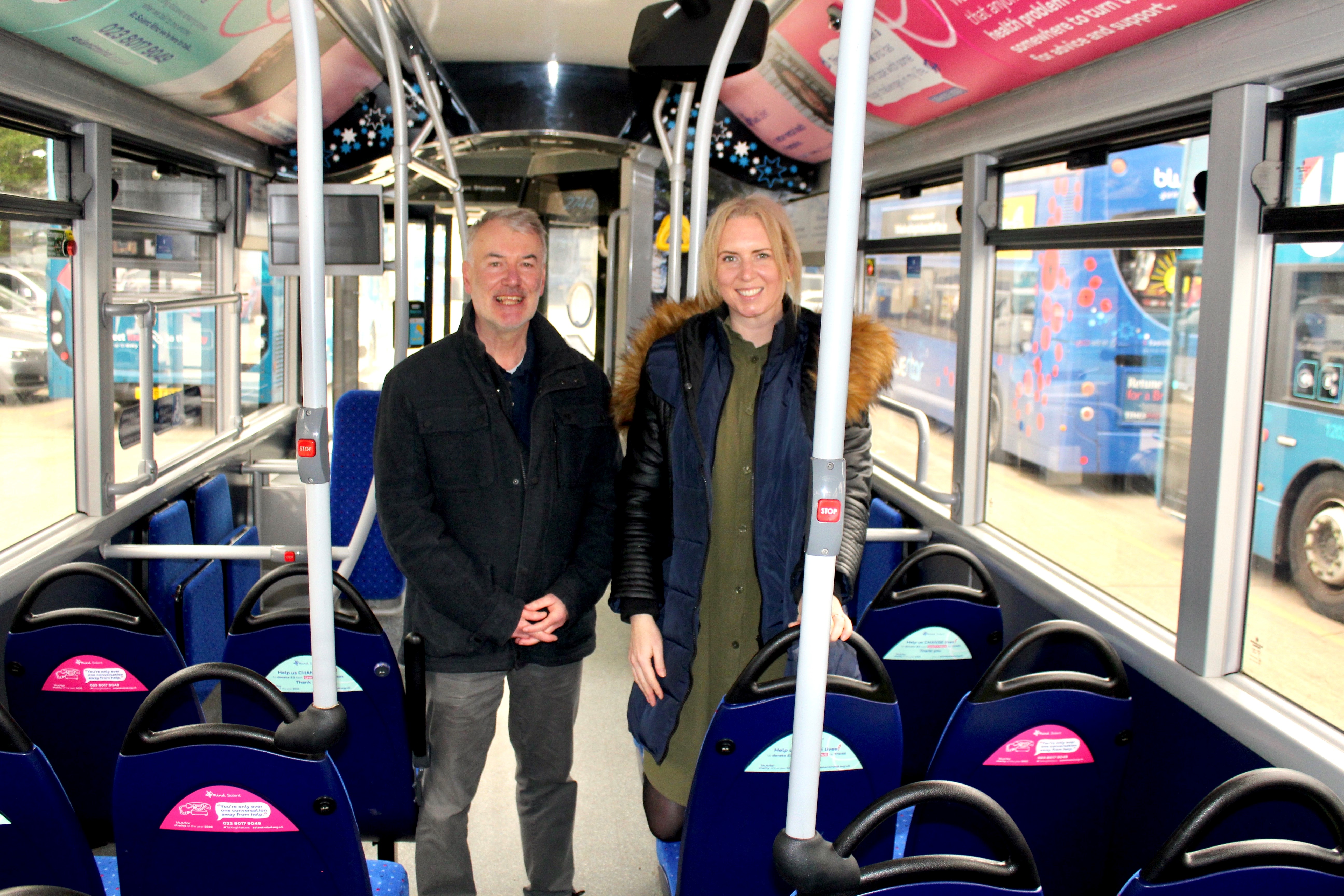 This year we are proud to support Solent Mind as our official good cause for 2022. We will get involved in raising funds and awareness to help Solent Mind provide a range of services and support for people living across the region.
Solent Mind provides trusted mental health services to our community, ensuring anyone who has a mental health issue has somewhere to turn to for advice information and support. Those living within our local community have relied upon the charity's support even more over the past two years, and we are delighted to be raising as much money as possible to help this vital resource.
The decision to make Solent Mind our corporate charity was made by Bluestar colleagues, who nominated and voted for the charity. Mental health can affect people from all walks of life, at any time, and the team here at Bluestar understands just how important it is to have support in place for anyone who needs it.
We have a bus which displays ways to donate, how to access the services and will hopefully encourage passengers to discuss mental health as well as raise awareness of the wonderful work they do across our region - which we know many of our customers will benefit from.
Solent Mind provides a range of services for people living across the region - including individual placement and support, emotional help for families of serving personnel, a support line with web chat option for anyone in Hampshire and Isle of Wight who feels low, anxious and needs someone to talk to. The charity also has a Solent Recovery College - providing a range of courses and short sessions - and a whole host of additional services.
Kevin Gardner, chief executive officer of Solent Mind said: "I'm so grateful to Bluestar for recognising that there has never been a more important time to be supporting people with their mental health. While on your journeys, you will be able read messages of the support and advice available in the area.
"One of the things I really like about this idea is that it is normalising discussion about mental health, so to pick up these messages and to be made aware, you don't necessarily have to go to a designated place for mental health.
It is something you can to when you're doing A to B, going from home to your workplace, when you're going from school back home, when students are travelling from their flats to lectures. Those are the places that its really helpful for us to feel comfortable talking openly with others about our mental health."
For more information about Solent Mind, visit solentmind.org.uk.