Quay Connect resumes from 12th April
2 months ago Thu 1st Apr 2021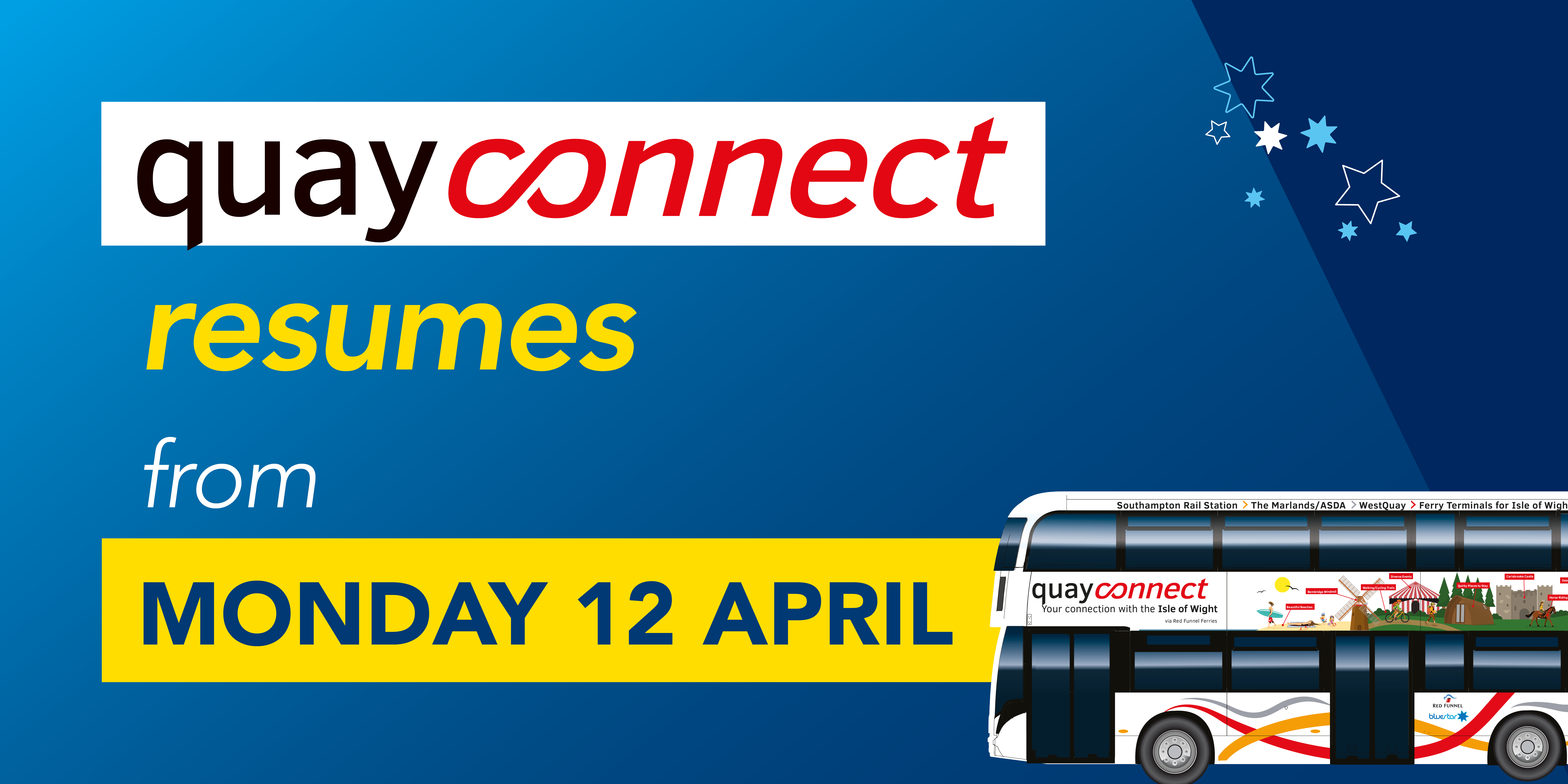 We're delighted to announce that in partnership with Red Funnel, the Quay Connect bus service will resume from April 12th. As more people return crossing the Solent for work and leisure, the service resuming will provide an important link between the station, city centre and ferry terminals.
View Quay Connect timetable from 12th April
As always, please remember to adhere to government advice when travelling. Don't forget your face covering which is compulsory, unless you are exempt on medical grounds by law. To keep our drivers safe, please consider paying by contactless and our clickit2ride mobile app where you can instead of cash. Please remember to practice social distancing at all times. We also encourage customers to use our on board hand sanitisers, and to sit in the window seat when travelling.