£1 nights - JUST BUS IT
1 month ago Thu 2nd Nov 2023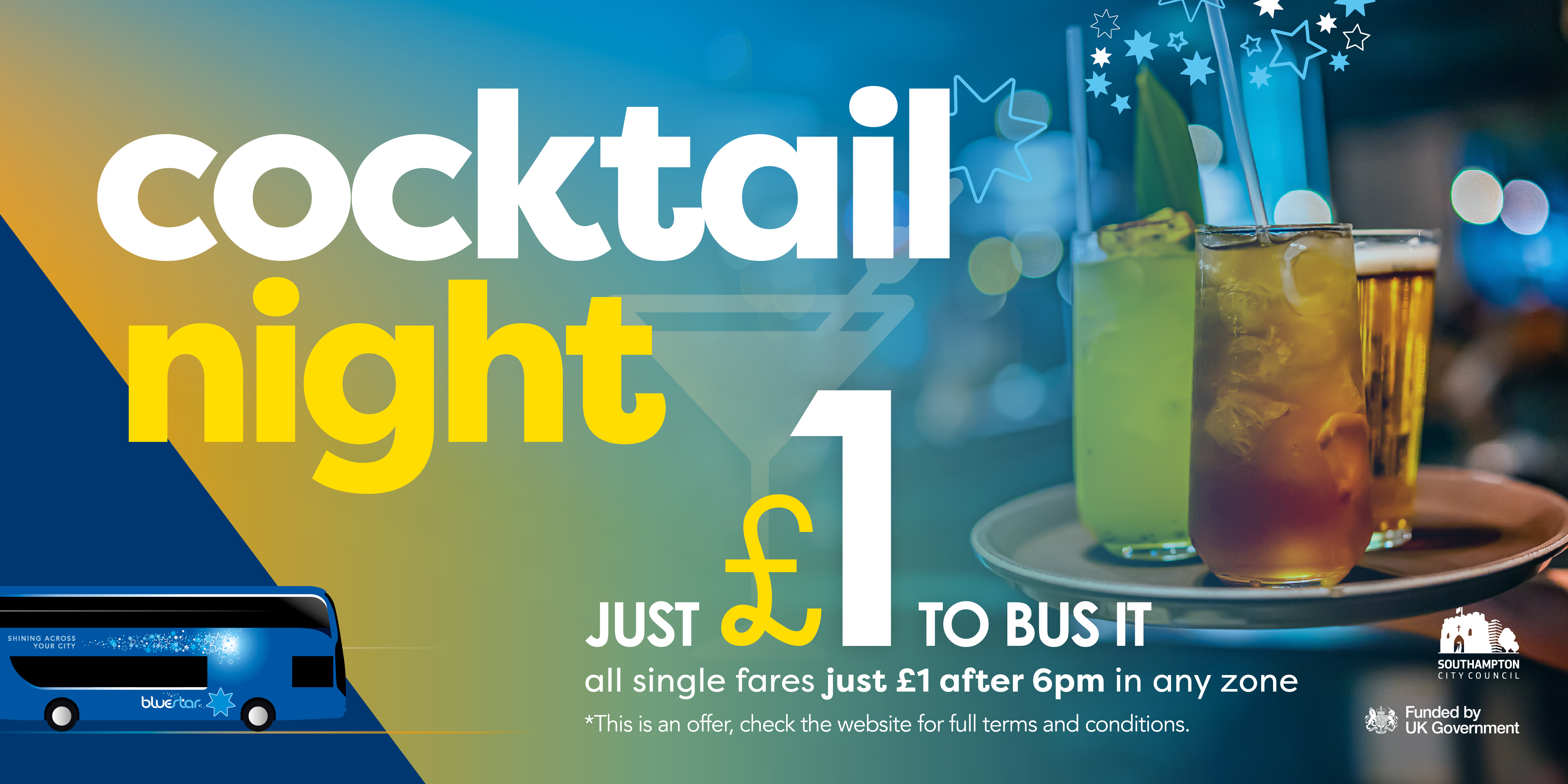 Great news! Our evening fare offer is continuing until further notice*. All evening fares are just £1 after 6pm. You can pay the driver with contactless and we encourage you to use tap on tap off, so there is no need for a paper ticket. This offer is valid on all routes in all zones.
Whether you start your journey in Winchester, Romsey, Eastleigh, Waterside or Southampton, all fares are just £1 after 6pm for both adults and children.
This offer is ideal on the run up to Christmas as many of you will be celebrating festive nights out with friends and colleagues.
Where will you be going for just £1?
Movie night, Girls night, Band night, Late work nights, Date night, Cocktail nights, Theatre nights...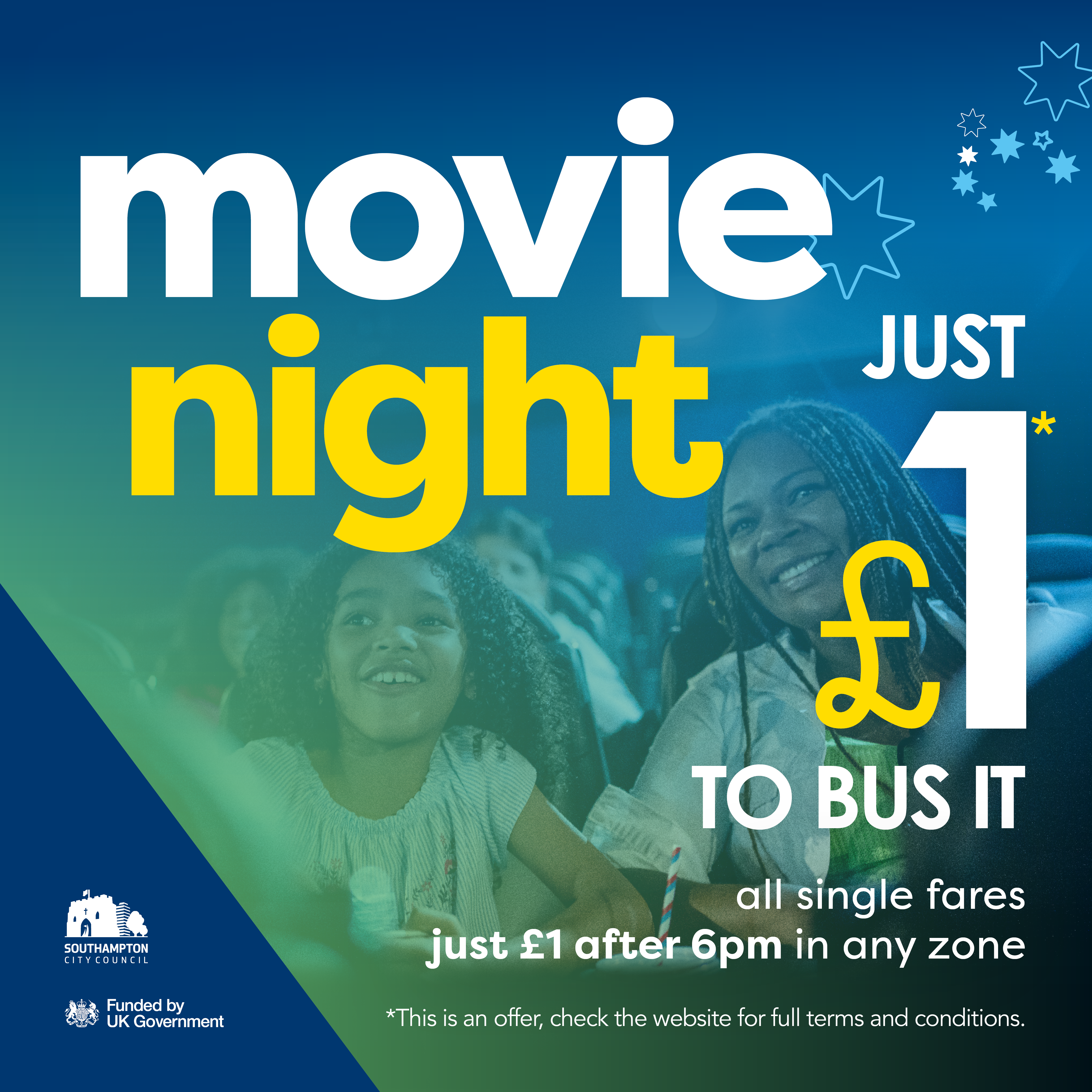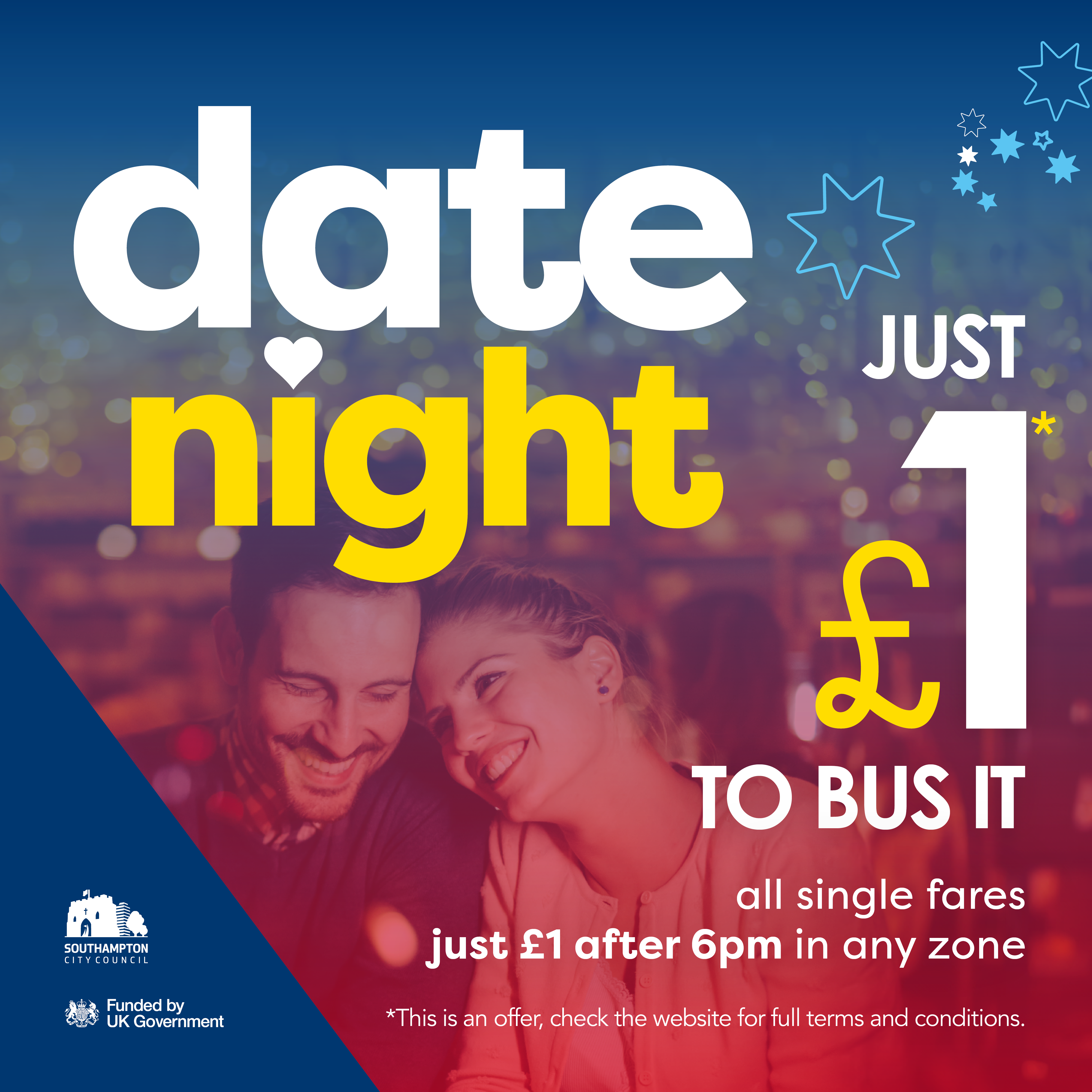 Wherever you are going, getting there and back by bus is a great option. Cheaper than parking and cheaper than a taxi! Why not plan your bus journey now?