Vital bus travel experience for local guide dogs in training
3 months ago Thu 4th Mar 2021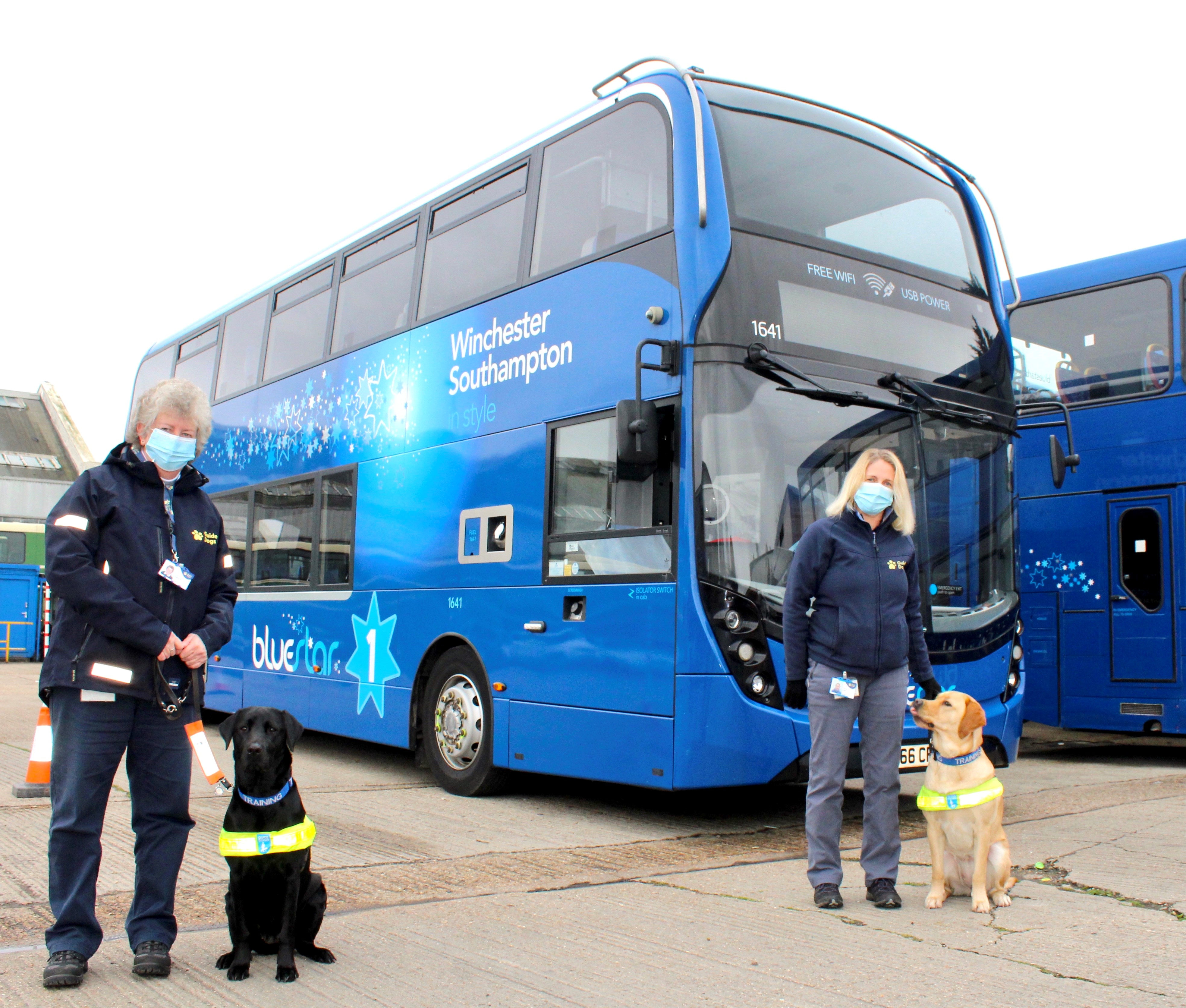 We have teamed up with Guide Dogs to help provide some vital bus travel experience for puppies in training.
We have previously offered free travel across Southampton for staff, volunteers and their canine trainees, to give pups a chance to get used to hopping on-and-off buses, but restrictions during the pandemic have prevented this crucial aspect of their education.
We were contacted by the charity, Guide Dogs, who were concerned that they couldn't progress travel training for puppies in Southampton during the Covid-19 pandemic - so we came up with an idea to help. Our team planned some closed sessions, with social distancing measures in place, at our depot in Eastleigh. It allowed staff, volunteers and their guide dog puppies to complete some training on stationary and moving buses, that weren't in service. It is important to us that our buses are accessible to all - and we understand the issues faced by those who are blind or partially sighted when they travel by bus. They rely heavily on these special dogs to help them go about their daily lives, and we are delighted to be able to help.
Guide Dogs are always on the lookout for more volunteers to help raise their life-changing dogs in those critical early months. For more information about becoming a volunteer guide dog puppy raiser or to foster a dog in training visit their website or call Guide Dogs on 0800 781 1444.
We wish all of the puppies much success as they continue their training.