Group ticket offer back for Half term!
6 months ago Thu 15th Oct 2020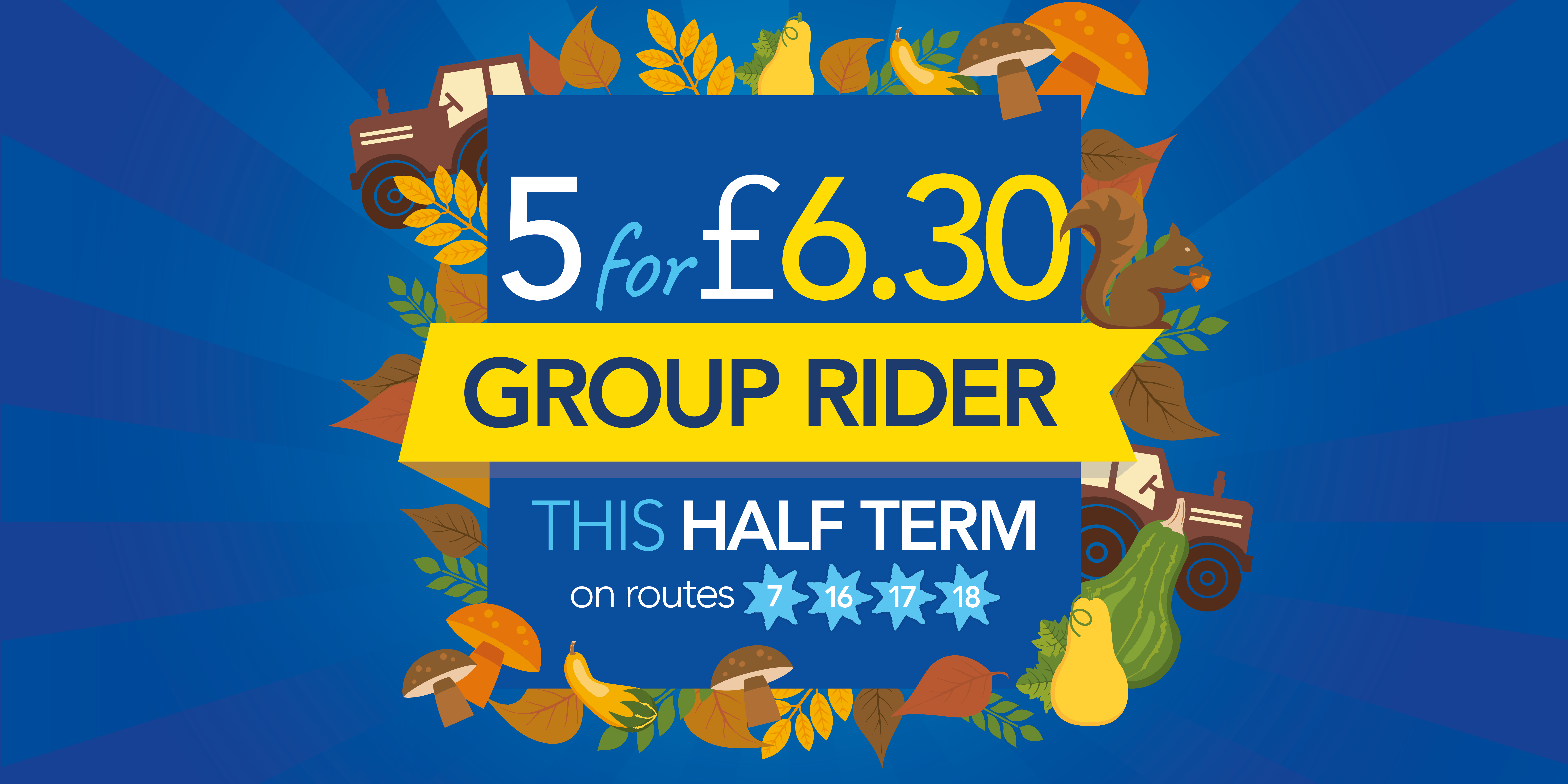 Sunday 25th October marks the return of our popular School Holiday group ticket for the half term break, allowing up to 5 people to travel together all day for just £6.30.
Valid for use anywhere on Bluestar 7, 16, 17 AND 18, after 9:30am weekdays and any time at the weekend, but be quick - because it's only here until Saturday 31st October.
As always, please remember to adhere to government advice when travelling. Don't forget your face covering which is compulsory, unless you are exempt on medical grounds by law. To keep our drivers safe, please consider paying by contactless and our mobile app where you can pay instead of cash.
-----
Please note there are also slight alterations to our some of our weekday timetables, which will run HOL or NSch journeys as listed on our printed booklet/PDFs and roadside timetables. (Our online and journey planner times update automatically).