Our Air Filtering buses have won a UK Fleet champions Award
1 month ago Wed 25th Nov 2020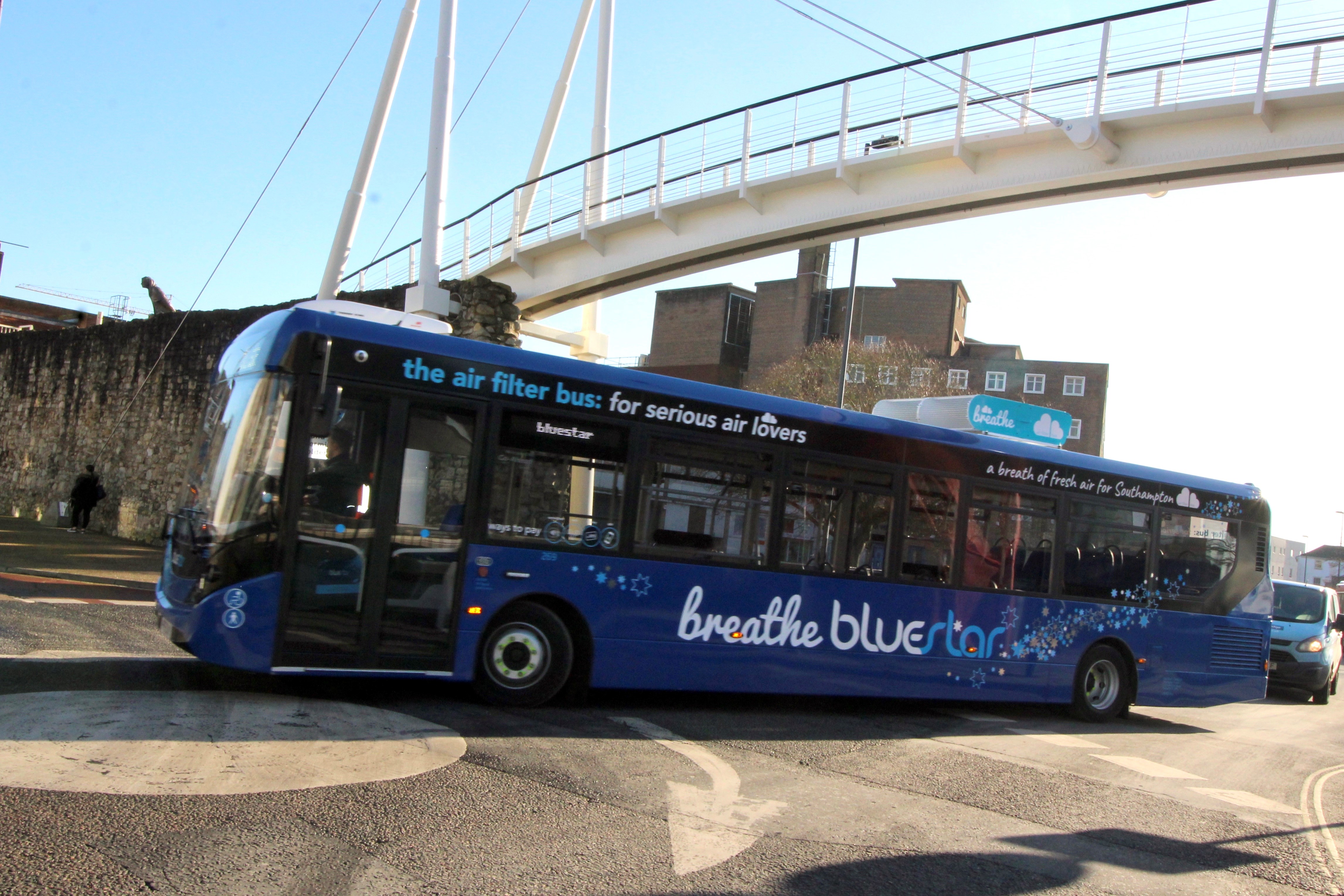 A pioneering environmental initiative, designed to improve air quality and first trialled in Southampton, has been recognised with a national award.
Our air filtering buses have won a UK Fleet champions Award in the category of 'Sustainable Journeys', which singles out organisations who have done the most to reduce risk and fuel emissions.
The six filtering buses clean the air as they drive across Southampton and the surrounding area - removing 99.5 percent of particulate matter through three fans, which are positioned on the top of the vehicle.
"Southampton was the first city in the world to trial this leading-edge air filtering technology when we fitted it to one of our buses in 2018 - and it has been a tremendous success," said our managing director, Andrew Wickham. "Since then, our parent company, Go-Ahead Group, has rolled out the initiative nationwide to help tackle pollution in the country's biggest towns and cities.
"I'm delighted we have been able to play our part in improving air quality in Southampton, and show that buses can be integral to cleaning the city. The project has exceeded all expectations, so this latest recognition is well-deserved by all those involved."
Health problems associated with outdoor air pollution are linked to 4.2 million premature deaths worldwide, according to the World Health Organisation.
Brake's prestigious Fleet Champions Awards recognise the achievement of organisations and individuals working to prevent crashes and reduce pollution.