We have kickstarted our support for our nominated charity of the year, Abby's Heroes
9 months ago Fri 21st Aug 2020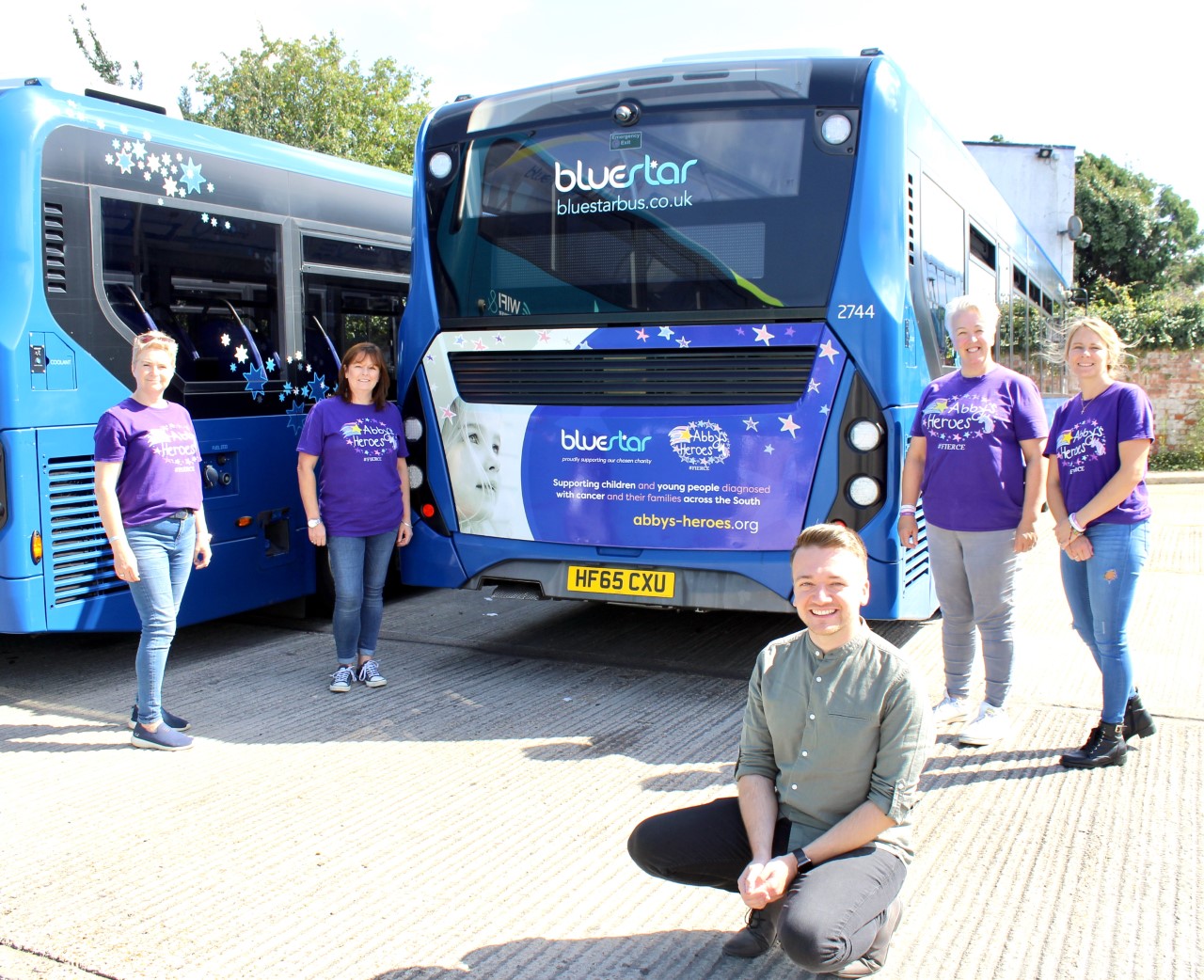 Before the coronavirus lockdown, we named Abby's Heroes as our official charity of the year for 2020. Now we have kick-started our efforts to raise funds and awareness for the charity.
"We are fully committed to our charity of the year and are further demonstrating this by covering one of our bus backs with information about Abby's Heroes," said our Assistant Marketing Manager, Joe Quinlan.
"The hope is that people will see the bus as it drives across the city, and they will learn about the charity and its aims. We all have - and still are - going through some difficult times, but that means it's even more important to support local good causes.
"They are still working hard to assist those in need across our area, and we want to do all we can to ensure they can continue doing that."
Abby's Heroes supports children and their families who come under the care of the Piam Brown and the Teenagers and Young Adults wards in Southampton General Hospital.
Abby was diagnosed with Ewing Sarcoma, a rare type of bone cancer, in 2013 aged eight. After intensive treatment - including chemotherapy and pioneering surgery - she spent six months in remission. Sadly the cancer returned and, in 2016, Abby lost her battle.
Sally Randall, Abby's mum, and founder of the Abby's Heroes, added: "As you can imagine, COVID-19 has had a dramatic effect on the families we support, together with the income of the charity, so Bluestar's support is even more vital. We very much look forward to working with Bluestar and its customers over the coming year and are very excited to see the bus sharing our charity's name throughout the city.
"Anyone who spots our bus can enter a competition - by taking a picture and posting it on social media, tagging #abbysbus
"We will draw a winner, and they will receive a special unicorn mascot. Happy spotting!"